What's Happening in Huntington Beach?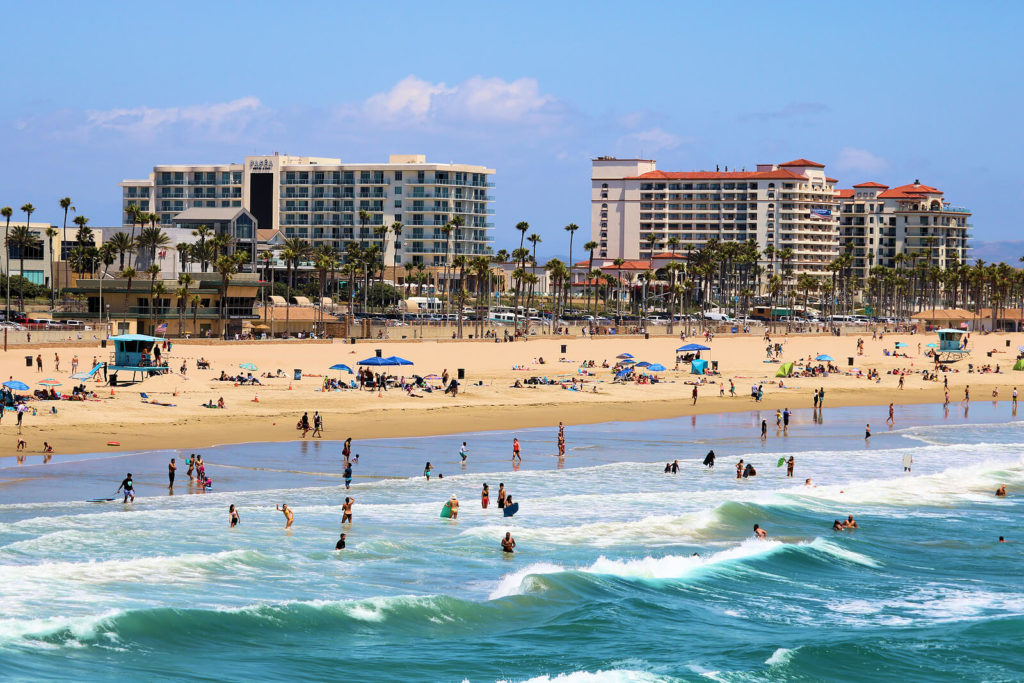 Huntington Beach, California, attracts plenty of people to its coastal city vibe loaded with fun in the summer. The sunny season stands out as just one of the reasons that the dealers of the Beach Boulevard of Cars are glad to be at this location. But the fun doesn't stop just because fall has arrived. As proof, here are some of the top events that the area has to offer in October.
Pacific Air Show (October 1st & 2nd)
While visitors and residents alike look to the beach and the waves for local enjoyment, when the first weekend of October rolls around, the skies are where your eyes should gaze. That's when the Pacific Airshow® flies into town. Equal parts spectacle and patriotism, the largest scale airshow in the country by attendance returns for its annual thrills.
You'll cheer to aerobatic demos from some of the globe's top display teams. On the military side, you can salute the debut of the new F/A-18 Super Hornet from the US Navy Blue Angels, the country's first demo team. A contingent of nine jets from the Canadian Forces Snowbirds are also arriving as co-headliners. This international team flies formations that are only four feet apart and at average speeds of 600 MPH.
On the civilian side, the Orange County Fire Authority shows how they put out wildfires with their water-dropping deluge helicopters. The Lyon Air Museum will be doing a flypast with the historic North American B-25 Mitchell Bomber, which used to fly raids, recon missions, and sub patrols in World War II.
There's also a boat race around Catalina Island, social parties, VIP meet-and-greets, and more. Tickets are now available ranging from the standing room only at the Show Center to chalets that can accommodate family, friends, clients, and VIPs.
AfterBurner Music Festival (October 1st & 2nd)
After the excitement in the air, it's time to listen on the ground with the Afterburner Music Festival, the official party of the Pacific Air Show. Backing this unique musical event are such aviation delights as high-performance jets, historic planes, and jetpacks. You'll groove to an eclectic mix of performers that includes:
Sammy Hagar and the Circle. One of rock music's most prolific artists shows why he's collected 25 Platinum albums and sales over 50 million worldwide.
Grammy-nominee Cassadee Pope takes time from releasing her ninth album, THRIVE, which blends pop-punk and country music, to reveal her country-music talent.
Local boy DJ Mark Moreno takes his experience with the Rolling Stones, No Doubt, Lauren Hill, Ice T, and Snoop Dog to spin the high-energy sets that have made him a crowd-pleaser.
Tickets range from SRO General Admission to a Weekend Pass that includes a premium view at the front of the venue and access to VIP amenities and areas.
Bolsa Chica Conservancy Public Tour Day (October 9th)
Discover the wilder side of the city at the Bolsa Chica Ecological Reserve in this free tour from 10 AM to noon. You'll learn all about the history, restoration, and animals of the wetlands. Don't forget your sunscreen and hat.
So Cal Corgi Beach Day (Oct. 31)
Another freebie is a chance for these cute little dogs and those who love them to show off their personalities and looks at the sand. Expect at least 1,000 of these adorable creatures, although canines of all species are welcome. You'll have fun with contests, vendors, photo backdrops, and more.