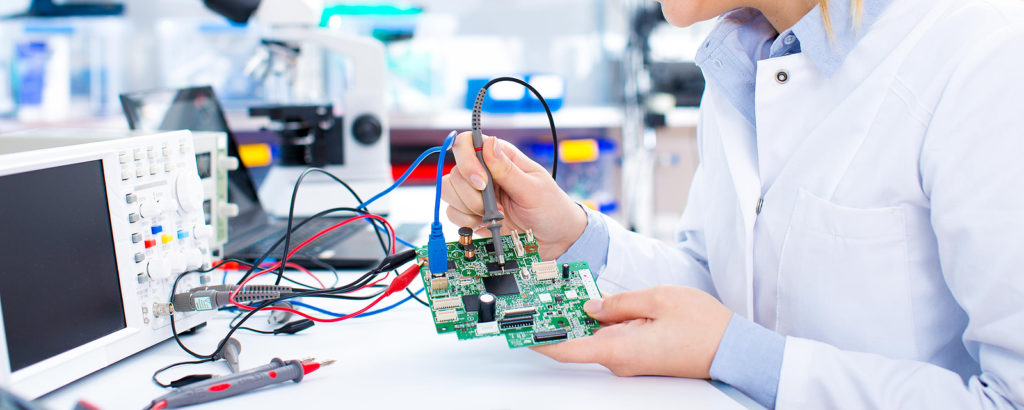 Have you started to notice that there are fewer new cars around town? The big-box electronics store seems to have empty shelves. Your friend or the news may have mentioned that it is all due to a microchip shortage. How did that happen?
Why is There a Microchip Shortage?
During the COVID lockdown in 2020, multiple situations contributed to the shortage. Some factories shut down, as did much of the world. Also, demand for the chips shifted. If you weren't commuting, there was no need for a new SUV. However, work-from-home people did want a new laptop and monitor. The remaining microchip factories worldwide started building chips designed for laptops, gaming systems, and smart home technologies–the items people were buying for their new home office. It all resulted in a chip shortage, but it hit the car industry the hardest when the factories went back into production.
How is the Shortage Affecting My New Car Search?
You will notice that there are fewer 2021 vehicles available for purchase. That is because there are thousands of new SUVs waiting at the factory for the chips to arrive. Just one of today's new cars can include as many as 1,000 microchips. They help operate the engine, transmission, windows, climate control, backup camera, and driver-assist technologies. Some companies like GM have reduced their demand for the chips by eliminating some luxury tech toys in their new rides like a power lumbar support or driver memory.
How Soon Will New Cars Start Arriving?
The good news is that shipments of microchips are beginning to arrive at car factories around the world. Congress is working hard to increase our microchip production capabilities through tax incentives. It still may take six months to a year to get the automotive industry running at full speed, but it will happen. Why does it take so long? It takes three months to create a batch of microchips. The batches are built by layering tiny circuits and baking them before applying the next layer. Fortunately, each load contains thousands of vital parts. So once a batch is complete, it allows the vehicle manufacturer to complete their run of new cars.
Discover All Your Options to Solve Your Transportation Needs
So, you don't see the black Nissan sitting on the lot that you want. But you still need to do something about your current car. Fortunately, at the Beach Boulevard of Cars, with its 14 dealerships, we give you a vast array of options. Not only do we have new cars arriving, but there are also used and certified pre-owned vehicles waiting for your test drive.
Perhaps you were focused on a Toyota RAV4. We can show you a Honda CR-V, Chevrolet Equinox, or Nissan Rogue. There may be an available pre-owned 2019 or 2020 Toyota RAV4. By expanding your search criteria, you have a better chance of discovering something that works for you. If you want to wait for the perfect convertible or new plug-in hybrid, our Service Departments will help you keep your current ride in peak form until it arrives. Meanwhile, you can order/reserve your dream machine with one of the sales associates, or online, but doing it with a dealership ensures personal attention and follow-up.