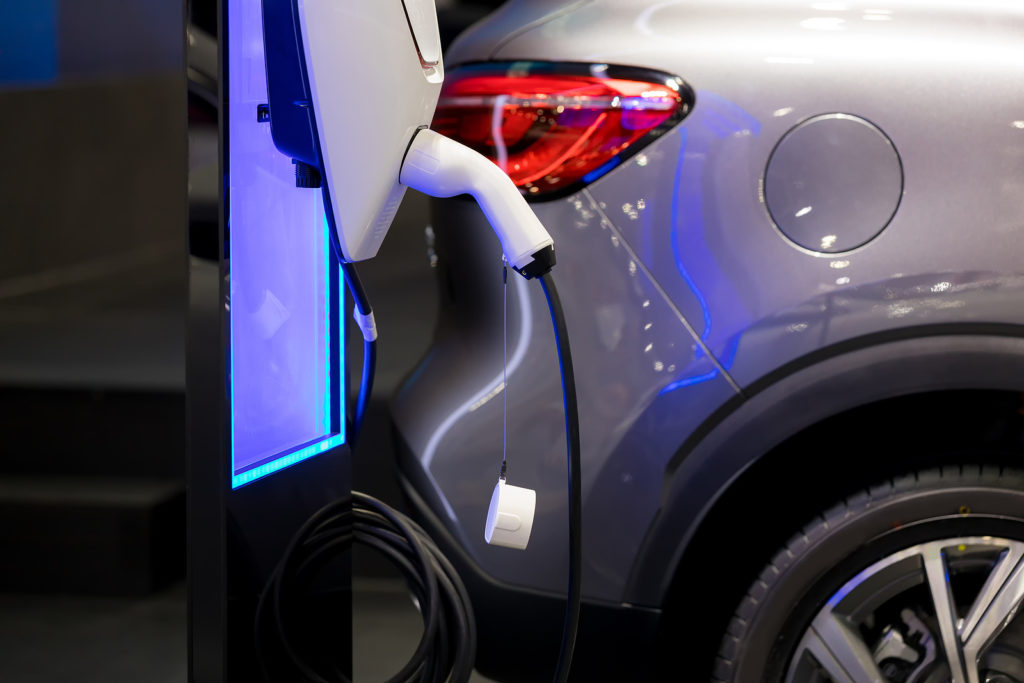 In Orange County, California, drivers have embraced electric cars just as they have in the rest of the USA. If you're interested in buying a nature-friendly vehicle that frees you from gas stations forever, check out these exciting additions in the 2022 models from the Beach Boulevard of Cars dealers in Huntington Beach.
Chevrolet Bolt EV
The 2022 Chevrolet Bolt EV sports a price that is more affordable than that of the previous year. You'll rush from 0 to 60 MPH in only 6.5 seconds and travel up to an EPA-estimated 259 miles on a full charge.
Ford F-150 Lightning Electric Truck
Take the tough capability of the all-new 2022 Ford F-150 Lightning Electric Truck up to 300 miles before a recharge. You'll gain nearly instant torque to all wheels in this 4×4. Expect up to 10,000 lbs. of towing capacity and 2,000 lbs. of payload.
Honda HR-V e:HEV
The 2022 Honda HR-V gets a plug-in variant called the e:HEV, which runs on a 1.5L i-VTEC engine plus 2 electric motors. This model starts with electric power but switches to the engine when demanded by higher torque.
Hyundai Ioniq 5
The first 2022 Hyundai IONIQ 5 takes you to the future with a clamshell hood and pixel-inspired light clusters. Its ultra-fast charger gives you over 60 miles of range in only 5 minutes and goes from 10 to 80 percent full in under 18 minutes.
Jeep Grand Cherokee 4xe
Details for the 2022 Jeep Grand Cherokee 4xe must be seen in person as they are scant at this time. It is a two-row plug-in hybrid and with the 2.0-liter PHEV I4 from the Jeep Wrangler 4xe, which delivers up to 375 horsepower and 470 lb.-ft. of torque.
Kia EV6
The all-new 2022 Kia EV6 takes you to the future with up to 300 miles of all-electric range and a 0-60 time of 5.2 seconds. Its 800v DC fast charger grants you up to 210 miles of range in only 18 minutes.
Mazda MX-30 EV
A 144-hp electric motor powers the front wheels of the all-new and all-electric 2022 Mazda MX-30 EV. (A plug-in hybrid will also be available.) The 35.5-kWh battery pack is estimated to deliver about 100 miles per charge.
Nissan Ariya
Range up to 300 miles on one charge in the 2022 Nissan Ariya with its optional dual-front/rear-motor drive and the bigger 87.0-kWh battery pack. Its ProPilot 2.0 semi-autonomous driving system keeps you safe on the road.
Subaru Solterra
Coming in 2022, the 2023 Subaru Solterra comes standard with all-wheel drive and will most likely have front and rear electric motors to give you an estimated driving range of at least 250 miles.
Toyota bZ4X
Also including all-wheel drive is the 2022 bZ4X BEV Concept that impressed with plenty of open-concept interior space due to the long wheelbase and short overhangs.
VW ID.4
The first of the brand's new electric vehicles, the 2022 Volkswagen ID.4 targets a maximum range of 310 miles with both rear-wheel and all-wheel drive versions. Better handling comes from integrating the lithium-ion batteries into the floor.
Check out electric, it is the future in automotive.