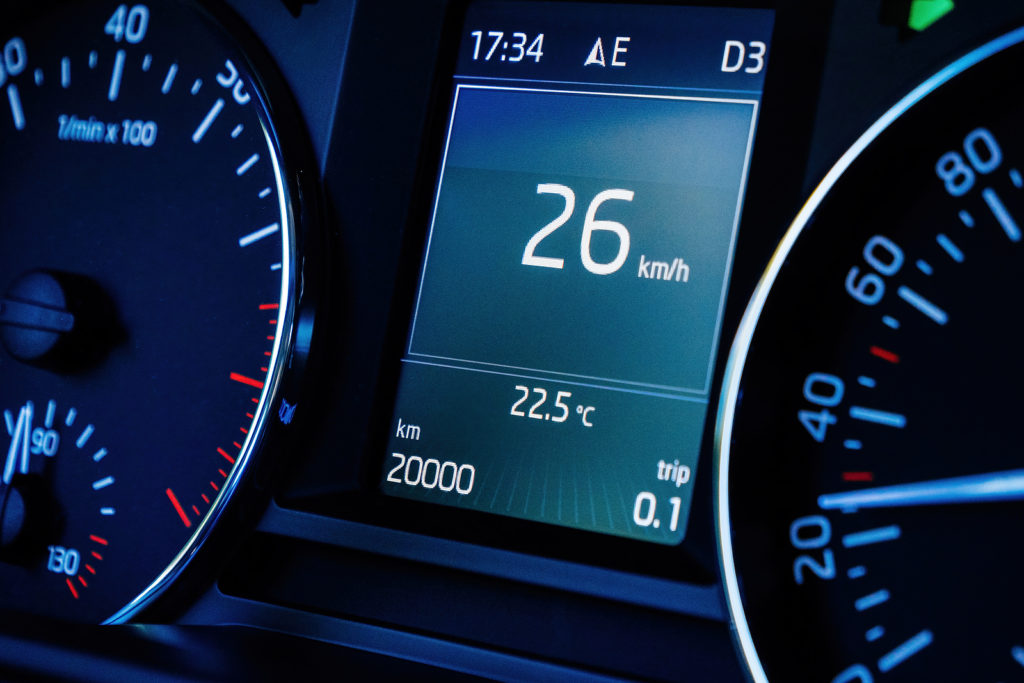 The pandemic is over, sort of, and fuel prices are climbing. Have you noticed the smog returning to the skyline? Your next new car can help you do your part to create a greener future while saving you at the pump. Find a huge variety of vehicles to help you with transportation at the Beach Boulevard of Cars in Huntington Beach.
If you must have a muscle car, you can still save at the pump with the 2021 Dodge Charger. Its 3.6L V6 engine with an automatic transmission produces nearly 300 horsepower and an EPA-estimated 30 highway.
Step into the modern age in the 2021 Chevrolet Bolt EV. The tidy SUV is all-electric and gets you 118 MPGe combined city and highway while leaving room to seat up to 5 plus all your shopping bags.
If roaming is more your style, look at the 2021 Ford Escape HEV. The hybrid engine earns 41 mpg combined when you opt for the 2.5L with front-wheel drive. With a hybrid, you are not limited by the closest charging station.
Stretch your commuting dollar in the 2021 Honda Insight Hybrid. The compact sedan has that classic sporting style while sipping gas with a 52 mpg combined.
Are you committed to hypermiling? The 2021 Hyundai Ioniq Electric sets the standard with its impressive combined 133 MPGe. Its updated, versatile design gives you plenty of space in the back for a serious shopping spree. Get ready to be blown away by the 2022 Hyundai Ioniq 5 with a 168kW motor with 225 hp and a range of 300 miles.
You do not need to go hybrid to take advantage of improved fuel economy. The 2021 Jeep Compass front-wheel-drive uses its 2.4L 4-cylinder engine to earn 31 mpg on the freeway.
A newer face on the market, the 2021 Kia Niro Electric is ready to knock out all your errands around town as a compact SUV producing 112 MPGe combined.
Come fall 2021, Mazda is introducing the all-new electric 2022 Mazda MX-30. Get ready to be impressed with electric power and the sculpted SUV with all of the top features from pillarless freestyle door system to its comfort and sustainable materials used inside, including cork and recycled fabrics.
Keep your budget on track in the 2021 Nissan Versa. Reap 40 mpg highway with its 1.6L engine. Explore all-electric options for this manufacturer, too.
Do you need a truck? The 2021 RAM 1500 HFE 2WD impresses with a 33 mpg highway achieved by its durable diesel powerplant. Better yet, diesel engines tend to have a longer life compared to gas.
You can slide behind one of the most popular rides in the 2021 Toyota RAV4 Hybrid AWD. Yes, power over dunes and up mountains while achieving 40 mpg combined.
Are you a sucker for European styling? The 2021 Volkswagen Jetta features a 1.4L turbocharged engine paired to a manual 6-speed that impresses with a 41 mpg highway.
Go camping or cruise along the beach in the 2021 Subaru Crosstrek Plug-in Hybrid. Switch to EV mode for 90 MPGe or take advantage of electric and gas power for 35 mpg combined.
Do you have a growing family? The 2021 Chrysler Pacifica Plug-in Hybrid minivan can seat up to seven while still scoring 82 MPGe or 30 mpg combined when you head out to Grandma's house.
Are you intrigued? Find out just how fun it can be to pilot one of these rides by taking a test drive over at Beach Boulevard of Cars in Huntington Beach today.