Which Are The Most Green Vehicles?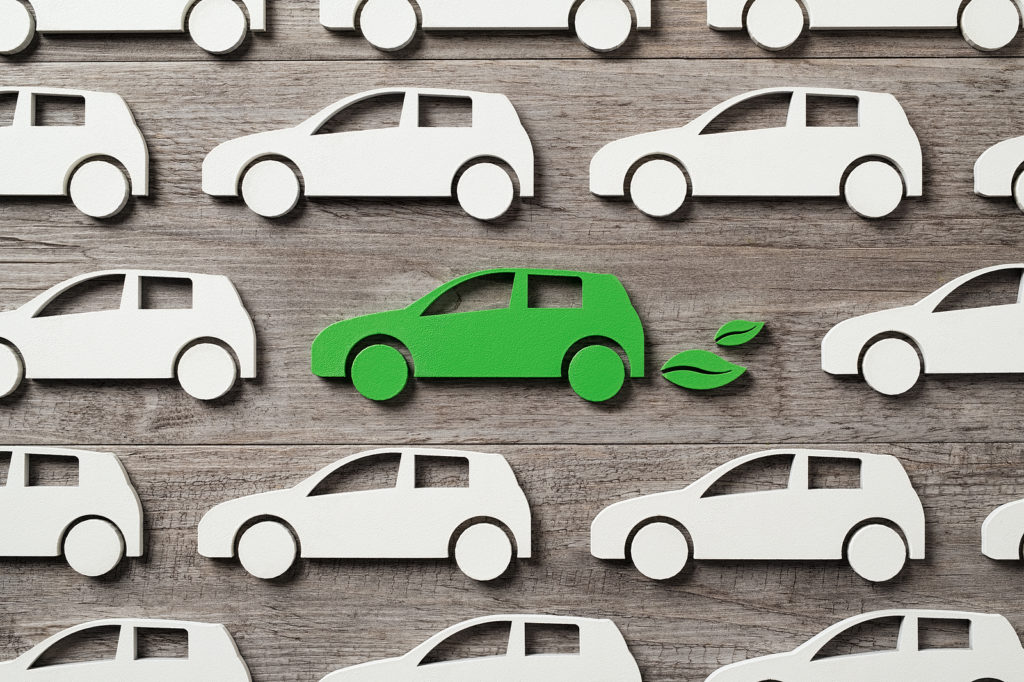 Beach Blvd of Cars answers the concerns about the environment and the desires for drivers to be keen to be responsible about their earthly footprint. Here are some of the greenest vehicles that you'll find with the dealerships here.
With zero emissions due to pure electric power, the 2021 Chevrolet Bolt EV is as green as you can get. It runs for an EPA-estimated 259 miles on a full charge and rushes from 0 to 60 in only 6.5 seconds.
Your kids get a real-life lesson in eco-responsibility when they step into the 2021 Chrysler Pacifica Hybrid. This minivan carries up to seven while driving up to 32 miles on the electric motor and an additional 488 miles on a gasoline one.
The 2021 Dodge Durango will be adding eTorque to its base 3.6-liter Pentastar® V6 to improve efficiency. Although performance figures are not out yet, on other GM models, eTorque improves fuel economy by about 2 MPG in the city.
The big news for Ford is the 2021 Mustang Mach-E, which boosts the 300-mile range of its all-electric efficiency with up to 480 horsepower for a 0-60 time of just 3.5 seconds.
Although Honda does have an electric vehicle in international markets, in the US, its green contribution comes from the 2021 Clarity Plug-In Hybrid. With an all-electric range of 47 miles, this sedan gets a gas-electric rating of 110 MPGe.
The distinctively designed 2021 Hyundai Kona Electric puts out zero emissions from its 258 miles of range, thanks to a 150-kW electric motor that pushes out up to 201 horsepower. The lithium-ion polymer battery is warrantied for 10 years or 100,000 miles.
Your off-road adventures will please Mother Nature even more with the 2021 Jeep Wrangler 4xe. This plug-in hybrid goes from 0 to 60 in six seconds while putting out 375 hp and 470 lb.-ft. of torque with a manufacturer-estimated 50 MPGe rating.
The 2020 Kia Niro EV powers crossover expectations with an all-electric EPA-estimated range of 239 miles. Charging takes only 9 or 10 hours with a 240-volt source, which is typical of public stations. Home charging at 120 volts is also available.
Coming soon is the 2021 Mazda MX-30, its first all-electric model. This front-wheel-drive SUV will rely on one electric motor in the front with a battery system that can be charged on standard household AC power and also in a fast DC charger.
When you choose the available 62 kWh for the 2021 Nissan Leaf, you'll get up to 226 miles of range from a single charge. Fold down the rear seatbacks, and you'll get up to 30 cu. ft. of cargo space.
Ram's contribution to green transportation comes in the form of the eTorque mild hybrid system for the 2021 Ram 1500. This feature adds additional torque to the 3.6-liter Pentastar® V6 and 5.7-liter HEMI® V8, which gets a torque boost of 130 lb.-ft.
The 2021 Subaru Crosstrek Hybrid gets you 90 MPGe from its StarDrive® Technology for up to 480 miles of total vehicle range. Drop-down the 60/40-split rear seatbacks to increase cargo room from 20.8 to 55.3 cu. ft.
The car that started the push to consumer hybrid vehicles, the Toyota Prius, is now available and has added variants like the Prime. The 2021 version gets up to 54 MPG in the city and 50 MPG on the highway.
The 2021 Volkswagen ID.4 is an electric that gives you 60 miles of range when you charge it for 10 minutes at a public DC fast charging station. On a full charge, this crossover provides you 250 miles.
Come and check out some of the greenest vehicles out there today.