What is the best vehicle to buy in 2021?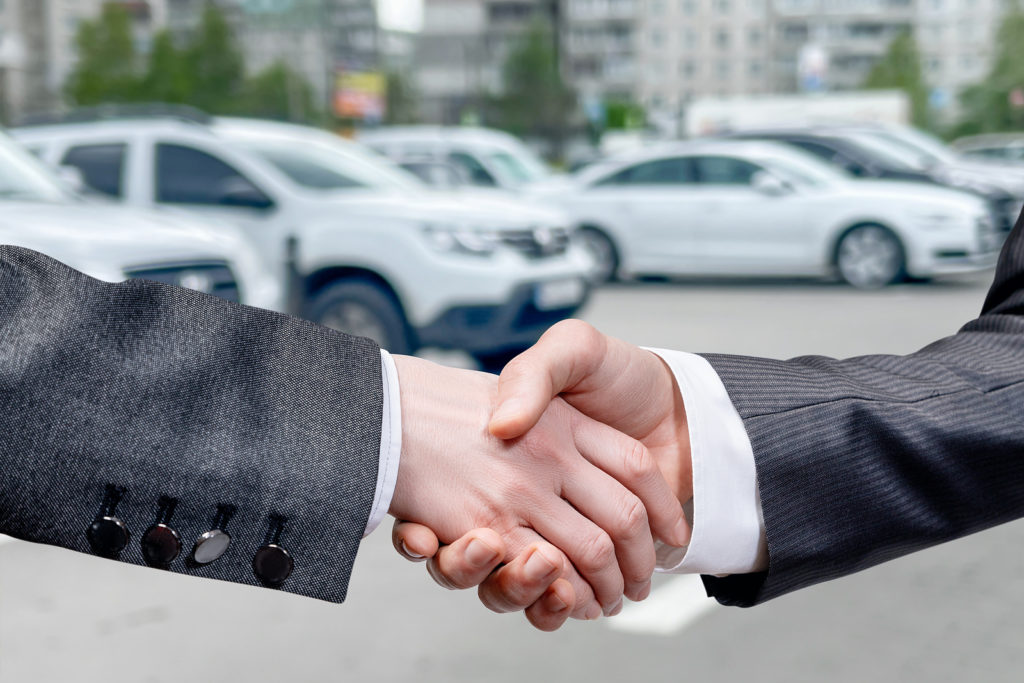 Even with the large selection of brands and models to choose from at the Beach Boulevard of Cars, we cannot recommend just one best vehicle to buy in 2021. Every driver is different: the car that works superbly for you may not appeal to someone else. Your ideal ride depends on the type of driver you are.
Your Just Reward
Sedans stand out as a fitting reward for the hard work you put into maintaining your adult outlook on life. The 2021 Kia Cadenza is fully redesigned for the year to make you comfortable with leather upholstery and Dual-Zone Automatic Climate Control.
The 2021 Toyota Avalon fills its spacious interior with high-tech amenities that are conveniently activated by your voice. The 2021 Chrysler 300 adds power to the mix with an available 5.7-liter HEMI® V8 that roars up to 363 hp and 394 lb.-ft. of torque.
Highway Thrill Rides
If driving excites you, you'll want to exercise your passion in a sports car like the 2021 Mazda MX-5 Miata. You'll look cool in this convertible when you drop the top and weave easily through SoCal traffic with agile handling that hits 0 to 60 MPH in only 5.7 seconds.
For classic power, the 2021 Dodge Challenger tops out at 485 hp and 475 lb.-ft. of torque with the 6.4-liter V8. The 2021 Ford MACH-e impresses with its 0-60 time of 3.5 seconds while boosting your eco cred through all-electric power that takes you up to an EPA-estimated 300 miles on one charge.
All for the Family
As the head of the household, your first concern is keeping your loved ones together in safe transportation. If your family is only just begun, then the compact 2021 Subaru Forester protects with EyeSight® driver-assist technology while providing a versatile interior that switches between passengers and groceries.
Larger families can get comfortable in the midsize 2021 Volkswagen Atlas SUV, which carries up to 7 occupants and lets you remotely lock or unlock doors or start the engine. The 2021 Hyundai Palisade minivan handles up to 8 people and includes an available in-car intercom, so you can tell the kids to pipe down without turning your head.
A Reward for Young Drivers
When you want to reward your teens for being the best that they can be, you want to pick a vehicle that's affordable and safe. One sterling choice is the 2021 Nissan Kicks, which has drivers' assist features like Lane Departure Warning, Automatic Emergency Braking, plus Blind Spot Warning built into all trims.
The 2021 Honda Civic adds Adaptive Cruise Control for automatically adjusting speed to maintain a safe gap to the next vehicle. Many Chevrolet models have Teen Driver Tech, which watches over young drivers when they solo. But the 2021 Chevy Equinox also flexibly fits up to 5 occupants or 63.9 cu. ft. of school gear.
Off-Road Explorer
Many off-road enthusiasts would agree that there's only just one powerhouse to get when you want to hit the trail: the 2021 Jeep Wrangler. Your choice of 4 engines and a trio of 4×4 systems defines capability over all kinds of terrain. And its detachable top, doors, and quarter panels, and drop-down windshield puts you in touch with nature like no other SUV.
When you need pick-up truck capacity for hauling all your toys to the great outdoors, the 2021 Ram 2500 Power Wagon gives you up to 57.5 cubic feet of carrying capacity and tows up to 10,350 lbs. of boat or trailer.
If you are in the market for a new ride, start shopping and let the above list be your guide.