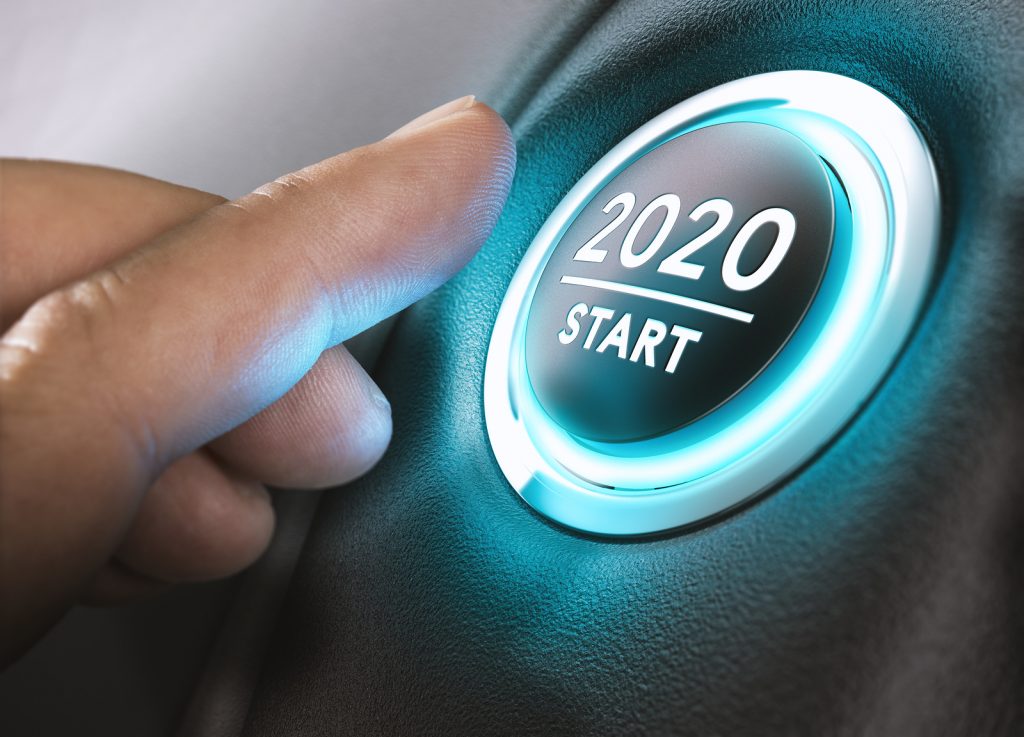 Stunning designs, innovative technologies, and engineering advances are just some of the things to look forward to in upcoming vehicles. Here is Beach Boulevard of Car's guide to the most anticipated models of 2020 and beyond.
2020 Chevrolet C8 Corvette
Backing the super-speed exterior of the 2020 Chevrolet C8 Corvette are 495 horsepower and 470 pound-feet of torque from the 6.2-liter turbocharged LT2 V8. Launches from 0 to 60 MPH take as little as 2.8 seconds.
2020 Dodge Barracuda
The Dodge Barracuda has been rumored since 2007, although production should begin in 2020. This muscle car looks the part with a well-sculpted physique made sleeker for better aerodynamics. Its 6.2- or 6.4-liter engine is expected to hit over 800 horsepower with a max speed of 203 MPH.
2021 Ford Mustang Mach-E
Pure electric power reaches the pony car in the form of the 2021 Ford Mustang Mach-E. The 0-60 acceleration in the mid-three seconds is led by an EPA-estimated target range of 300 miles. Plugging it in for a quick 10 minutes gives your 47 miles of juice.
2020 Honda CR-V Hybrid
The 2020 Honda CR-V gives the brand its first US hybrid-electric SUV. Standard features include Real Time All-Wheel Drive and Drive modes like Sport, Econ, and EV. Fuel economy should reach an EPA-estimated 45 MPG in the city.
2020 Hyundai Palisade
Now available at the dealer, the 2020 Hyundai Palisade expands the company to its biggest SUV with three rows that accommodate up to eight passengers. The dashboard can go high-tech with an available fully digital instrument cluster and a 10.25-inch high-resolution touchscreen.
2021 Kia Seltos
The 2021 Kia Seltos shines with a diamond-pattern grille and available two-tone roof. Standard all-wheel drive lets you go anywhere. The wide 10.25-inch touchscreen configures to display up to three screens at the same time.
2021 Mazda MX-30
Standing out as the brand's first foray into electric crossovers, the 2021 Mazda MX-30 excites with rear doors that open from the back. Its 141-horsepower e-SKYACTIV® motor is powered by a 35.5 kWh lithium-ion battery that gets up to 124 miles on one charge. The system charges up to 80 percent in just 30 or 40 minutes.
2021 Nissan Arya
Joining the Nissan Leaf is the all-electric 2021 Nissan Arya crossover, which may change its name before release. The total driving range should reach 226 miles, but dual motors in the front give this compact All-Wheel Drive with a 0-60 time of under five seconds.
2021 Subaru Levorg
The 2021 Subaru Levorg may not make it to American shores. But if it does, this snazzy station wagon will come with the suite of safety features known as Subaru Eyesight®. Its pre-collision braking system watches out for potential problems not just ahead but also at junctions when crossing and turning.
2020 Toyota GR Supra
You'll go faster, with a 4.1-sec 0-60 time, and harder, with a 335-horsepower 3.0-liter twin-scroll turbocharged inline-six, in the superbly shaped 2020 Toyota Supra. Adaptive Variable Suspension almost instantaneously transforms your ride by reading the road several thousands of times per second. As a bonus, this one is already available at the dealer.
2021 Volkswagen I.D. Crozz
As an electric crossover, the 2021 Volkswagen I.D. Crozz gets 302 horsepower and 332 lb-ft of combined torque from its twin motors mounted above the front and rear axles. A single charge produces a range of up to 310 miles.
Want to check out these superb examples of automotive excellence? Many will be appearing soon at Beach Boulevard of Car dealers.