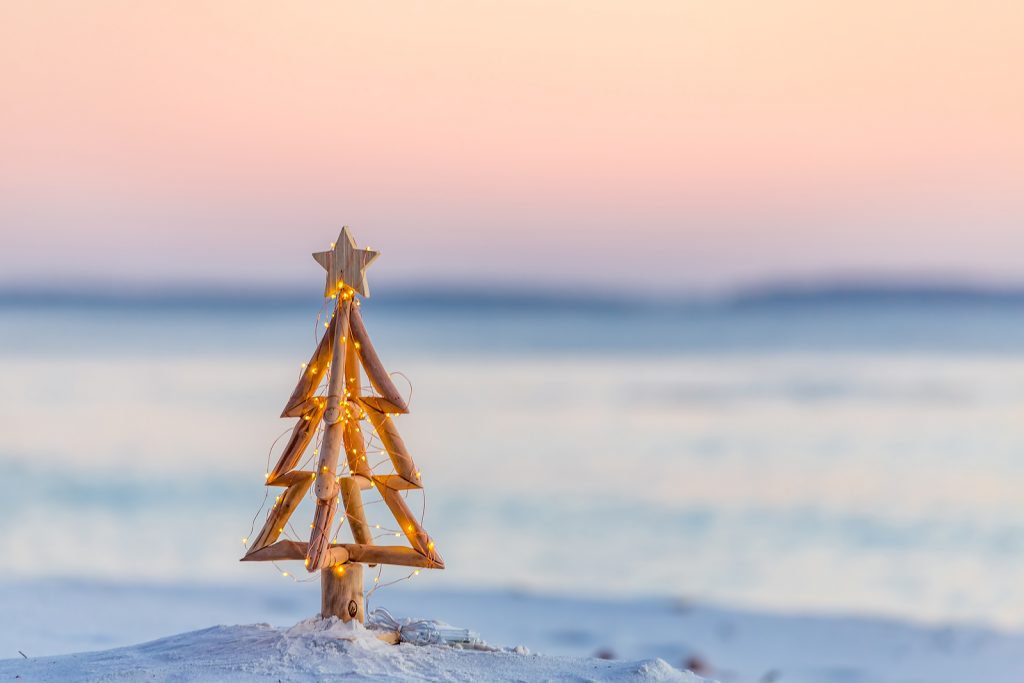 It is the time of year when it is cooler, and the sun is disappearing over the waves of Huntington Beach earlier every night. It is time to start planning your Holiday Celebrations! After you find your new sleigh at the Beach Boulevard of Cars, check out these other favorite seasonal attractions perfect for spending time with your family of elves.
Twinkling Lights Reflected on the Water
How do you see some of the biggest holiday light displays without sitting in traffic? All aboard the Huntington Beach Cruise of Lights! Ride through the waterways surrounding Huntington Beach and see homes, lawns, docks, boats, and anything else you might think of decked out in twinkling lights. Voted one of the top light displays in America, you will enjoy the 90-minute tour of your beachside community without any stress. Running from December 7th through the New Year, reserve your tickets soon!
Meet Santa Under the Tree on Main Street
The big tree lights up on the 24th of November at 200 Main Street in Downtown Huntington Beach. Grab a picture with Santa, stroll open-air vendors hawking seasonal crafts and gifts, and sing a carol with your neighbors. The shopping district is closed off to vehicle traffic every Tuesday night, so you can focus on crossing off your list while enjoying every minute of the seasonal spirit.
Share a Special Dinner
The best memories can be made while sitting around the table and sharing a delicious meal with family and friends. Reserve your table at some of Huntington Beach's best eateries, including Watertable at the Hyatt Regency Huntington Beach or the Boardwalk Restaurant by the Waterfront Beach Resort. Duke's Huntington Beach celebrates the Holidays by collecting toys for children in need, so you can do a good deed while savoring your steak. Raise a toast at Pete's Sunset Grille when seeking classic yet extraordinary American cuisine.
Shopping under the Snowflakes
The kids' vacation would not be complete without making a snow angel. In California? The shops at Bella Terra bring this Arctic phenomenon to life every weekend day from November 29 to December 20 on The Green. Get shopping done and then stop for some seasonal music from 6 to 7 PM while a magical snowfall blankets the ground. The mall will be decked out in blinking lights, includes a giant tree, and of course, Santa is there to listen to all your wishes.
Now, are you ready to get into the holiday spirit? Ensure that your car or truck is prepared for the holiday festivities before you head out for fun by bringing it to your Service Center at one of the dealers at Beach Boulevard of Cars today.