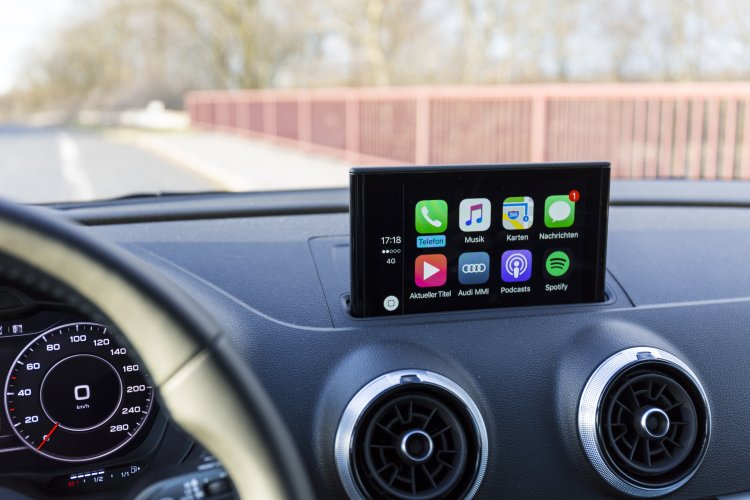 Advanced technology makes today's automobiles safer, more convenient, and more fun to drive. You can try out these high-tech features by test driving many of the vehicles at the dealerships of Beach Boulevard of Cars.
How do automated vehicles improve safety?
While self-driving cars are still evolving, automated systems can already improve the safety of your current commute. These features typically depend on external cameras, sensors, and radar systems to detect potential hazards. They can then warn you and take steps to avoid an accident. Some examples include the following:
Forward Collision Warning alerts you to dangers from the front, and Automatic Emergency Braking stops your vehicle if you don't take appropriate action.
Blind Spot Detection makes lane changes safer by informing you of any vehicles that have entered your blind zone.
Lane Departure Warning tells you if you wander outside of your highway lane while Lane Keeping Assist adjusts steering and braking to get you back in line.
Adaptive Cruise Control keeps your vehicle at the speed you set but also adjusts throttle and braking, so you're always at a safe distance from the car in front. When traffic slows down, stops, and then speeds up again, your vehicle does the same thing automatically.
Can I stay connected in my vehicle?
Although many vehicle infotainment systems include a built-in radio, navigation system, and subscriptions to traffic and weather data services, they also connect to your compatible smartphone through support for Apple CarPlay and Google Android. You can then use the dashboard touchscreen to make phone calls, play your music files, access your contact list, and engage selected smartphone apps. Many vehicles also allow subscriptions to 4G LTE WiFi so you and your passengers can still access the Internet using your favorite devices while you're traveling on the road.
How do I keep an eye on my kid who just got his driver's license?
Teen Driver Technology encourages good habits when your kids get behind the wheel in Orange County. It lets you define settings on the coded key that they use. You can define the maximum speed and volume, prevent safety systems from being turned off, and leave the radio turned off until the safety belts are fastened. So you know how you're kids did on the road, you can view an in-vehicle Report Card that reveals how fast and far they drove, whether they violated any limits, and whether they activated any warning features.
Can technology improve the view?
The 360-Degree Camera System depends on at least four external cameras mounted on the front, sides, and rear of your vehicle. It then puts the images together, so you receive a virtual top-down view of your surroundings. You can then pull out of a tight parking space, maneuver in packed traffic, and parallel park more conveniently. Some versions include a split-screen capability so you can view a second image showing images from just one camera, such as when you want to see what's behind you while pulling into reverse.
What's coming in future for cars?
Autonomous vehicles, active glass for the head-up display, vehicle tracking for insurance purposes, a four-cylinder supercar, and biometric access replacing keyfobs.